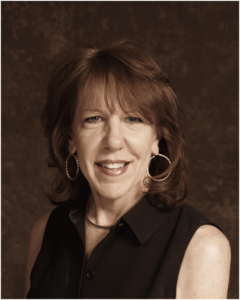 Diana Banister is an experienced communications strategist who advises public policy leaders, political candidates, non-profits, and non-governmental organizations at the national and international level to drive messages that impact legislation, public opinion, and the political landscape. Diana has expertise in many policy areas including international religious freedom, countering human trafficking, national security, criminal justice reform, education policy and others while managing professional relationships with top leaders in the country such as Newt Gingrich, Penny Nance, Sean Hannity, Ken Cuccinelli, Jim Jordan, Robert George, Star Parker, and many others.
With strong leadership skills in crisis communications, managing public policy campaign and consensus building, Diana served as Senior Advisor at the Department of Homeland Security and on the White House Domestic Policy Council. She provided strategic advice to senior officials of the Trump Administration on policy initiatives, messaging strategies, and outreach tactics to build coalitions and coordinate support for its policies. Working with other agencies across the government, Diana developed rapid response and crisis communications tactics to quickly counter misinformation in the news, managed close personal relationships with major media outlets and arranged interviews for principles. Diana trained and prepared officials for media appearances as well as drafted and placed opinion editorials for administration principles.
Prior to her senior executive service in government, Diana was managing partner of Shirley & Banister Public Affairs for nearly 20 years, handling numerous clients, and supervising a team of professionals in proactive public policy and media campaigns. Working with federal and state legislators, opinion leaders, foreign governments, political candidates and non-profit organizations to deliver strong messages to targeted audiences, Diana's proficiency in identifying problems and developing solutions while managing working teams led to many successful campaigns for the firm's clientele
Career highlights include developing and handling public affairs strategies for two major successful Supreme Court cases and coordinating the entire lobbying and media campaign to pass national security legislation that became law. In 2017 and 2018, she helped build a bi-partisan effort to implement criminal justice reform and helped guide action to protect U.S. supply chains from complicity in slave labor.
Diana holds a Master of Arts degree from Notre Dame Graduate School, is on the boards of the March for Life, The Family Foundation of Virginia, and Bakita Kids. She is a pianist and vocalist who directs choirs for two Northern Virginia churches.