Jacqueline Halbig von Schleppenbach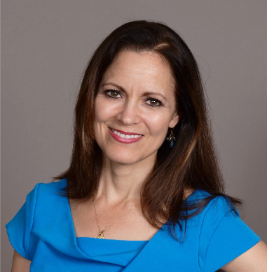 Jacqueline Halbig von Schleppenbach is the Founder and Principal partner of Sovereign Global Solutions, LLC (SGS). She has nearly thirty years of professional experience in government relations, public policy, grassroots strategies, communications and management, and business development.
Before establishing Sovereign Global Solutions, Jacqueline served in a number of senior executive positions in government at the Federal and state level as well as in government relations and communications for non-profit advocacy organizations. These positions include Associate Director of Faith-Based and Community Initiatives at The White House, Senior Liaison for Intergovernmental Affairs at the U.S. Department of Labor, Senior Policy Advisor and Director of External Relations in the Office of Public Health and Science at the U. S. Department of Health and Human Services and Senior Policy Advisor to the Governor of the Commonwealth of Virginia.
Prior to these roles, Jacqueline worked with several non-profit organizations as a lobbyist, spokesperson, researcher and writer on issues pertaining to the protection of the life, dignity and rights of the human person, families, medical providers, small-businesses and taxpayers.
Jacqueline's extensive experience and trusted relationships domestically and internationally with important decision makers in Congress, the Trump administration, Europe and Latin America allow her to design and execute winning strategies and tactics to achieve her client's success.
Her strengths include relationship development, public policy, government relations, communications, grassroots strategies and business development, and the Catholic Church.
Sovereign Global Solutions represents business and non-profit clients, faith-leaders and governments in domestic and international markets.
Clients include religious non-profits and advocacy organizations, business consulting firms, health IT firms, health care consultancies, energy, construction, and foundations.
Jacqueline is a founding member of the Board of the National Catholic Prayer Breakfast and the Founder and Executive Director of the International Catholic Legislators Network-Western Hemisphere. She is conversant with German and Spanish, has a B.A. in Political Science from the University of North Carolina, Chapel Hill and an M.A. in Statecraft and International Affairs from The Institute for World Politics.
Jacqueline is available as a spokesperson and public speaker on matters of public policy, religious freedom, healthcare, international relations, and women's issues.
She lives in historic Alexandria, Virginia with her loving husband, Greg and their dog Sabina. She enjoys history, politics, theology, exercise, beautiful gardens, and all things European.