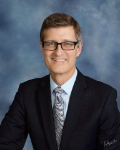 James Edwards, Ph.D., is founder and CEO of ELITE Strategic Services and Senior Consultant for Government Relations with Sovereign Global Solutions. He consults to corporate, association, and nonprofit clients, which have included the Healthcare Leadership Council, PhRMA, and Intellectual Ventures.
With a background in business and politics, the former Assistant Vice President of HLC interprets how government and political actions will affect the economic, policy, and social environment in which clients operate. He served as a senior congressional aide in the U.S. House of Representatives, having begun his career in the U.S. Senate. Edwards provides Fortune 500, small, and midsized companies as well as investors with analytical, strategic communication, advocacy, and related services.
Dr. Edwards's experience includes entrepreneur and trusted advisor. He founded a start-up public affairs firm, a health care organization, and ELITE Strategic Services. He has founded, led, advised, or mentored more than 60 companies and organizations. Edwards is an avid baseball fan and history buff.