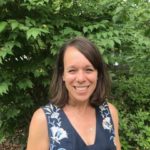 Director of Management and Client Projects
Stephanie DiNapoli is a consultant specializing in government relations, public policy, grassroots strategies, communications and project management. Her previous professional experience includes working with several non-profit organizations as a lobbyist and spokesperson, focusing on religious freedom, educational choice, parental rights, the sanctity of human life and the family.
Stephanie is also a skilled researcher and writer and has contributed to various projects by providing substantial research and writing on these same issues.
Stephanie lives in Alexandria, VA with her husband, Greg, and their 5 children.